Are you a business owner looking to learn more about content marketing? Are you looking for new ways to invest in your business? Content marketing involves creating and sharing online materials (such as blog posts, videos, and infographics) designed to engage with and attract customers.
It's an invaluable tool for any business – but only if used correctly!
In this guide, our team at Outrank will cover everything you need to know about content marketing, its essential elements and how it works in practice. To make this seemingly complicated process more accessible, we have broken it down into the different phases we follow here in our company; we want to make it as simple to grasp as possible!
So, whether you're entirely new to content marketing or just want to brush up on the basics, this post is the perfect place to start!
If you need further guidance once you have finished reading the article, we are always more than happy to discuss your content marketing needs; it is our speciality!
Phase 1: Define Objectives And Target Audience
The first place you should start when considering a content marketing strategy is your overall objectives and your target audience; these go hand in hand when creating a content plan that will work for you and your business. If you don't focus enough on who your audience is and the type of style you want your content to be written in, you won't get the most out of the process.
One of the best ways you can reach your audience through content is by ensuring it is relevant to the queries and information they will be searching online for. You need to be able to explain services, expand interests and also target industry-relevant topics through topical content done through blogs and articles.
By focusing on your target audience, you can understand how the content needs to be written. You can plan different marketing strategies and focus on the areas your potential customers will need help with the most, turning your website into a content journey that can develop your customer's knowledge and turn their curiosity into conversions.
With the right content marketing plan, which has been tailored to your specific client and customer base, you can provide clarity on your overall goals and by doing so, you can get a better measure of the success you achieve from content marketing.
Defining your objective and audience is critical to the success of your content marketing efforts. It helps you create relevant content, reach the right people, set clear goals, and differentiate yourself from the competition.

Phase 2: Content Planning and Creation
One of the most important aspects of any content marketing strategy is deciding on the main focal point of your content; what is it you are promoting, selling or focusing on? Keyword research is searching for the right keyword for your product or service, determined through research and industry-standard tools.
This information can help you create content that meets the needs of your audience and provides them with relevant and valuable information. Follow this process to avoid ending up with content on your website that you deem relevant, but your clients and consumers do not.
When you carry out proper keyword research, you can identify terms and phrases that people regularly search for online information. Once you have determined what these might be, filtering them throughout your content will give you a better chance of ranking and driving more traffic to your site, which can also turn into conversions.
Planning your content around keywords ensures that your content is relevant to your audience's interests and needs. It also helps you create high-quality content that is informative, engaging, and valuable to your audience. Creating valuable content can build trust and establish your brand as a credible source of information in your industry.
Keyword research and content planning are critical components of a successful content marketing strategy. By creating high-quality, relevant content that meets the needs of your audience, you can build your brand, drive traffic to your website, and generate leads and sales for your business.
By working through a keyword research plan, you can identify areas of interest within your target audience and tailor your content specifically; once you have found these areas, you can determine which has the highest search volume and expand your content marketing plan accordingly.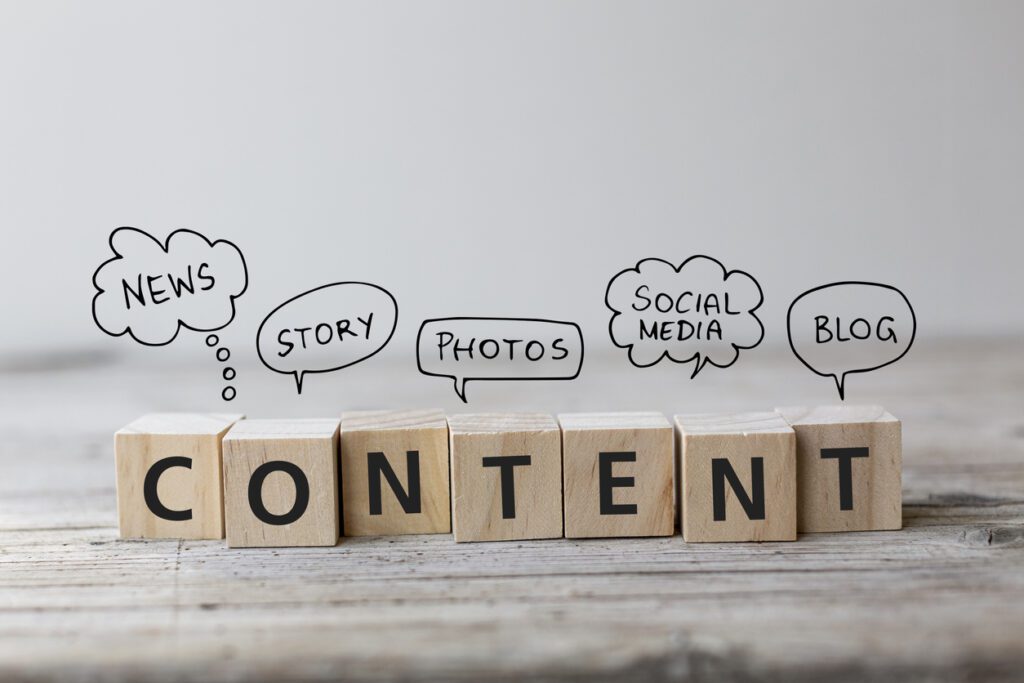 Phase 3: Content Distribution and Promotion
Once you have found the terms you want to focus on and planned the content you wish to write, the next step is deciding how to distribute your content to reach your target audience. The first and most obvious place would be directly on your website, but have you considered where else you can distribute your content?
Social media: Do you have social media platforms like Facebook, LinkedIn, Instagram or Twitter? With these platforms, you can tailor your content to be used on social media platforms. You need quick, snappy, precise content lines and images to draw your audience in.
Email marketing: Use email marketing to distribute your content directly to your subscribers. This can include newsletters, product updates, and exclusive content. By utilising this platform, you can directly target specific groups of people.
Guest posting: Identify relevant blogs or websites in your industry and offer a guest post on their platform. This can help you reach new audiences and build relationships with other industry influencers. Guest posts are a great way of getting your website featured on other sites that offer a broader range of information; they can also help strengthen your website.
Paid advertising: Use paid advertising channels like Google Ads, Facebook Ads, and other platforms to promote your content to a targeted audience. This can help you reach a larger audience quickly. This works if you are selling or promoting a specific product, as you can have a broader reach. Other areas, such as TV marketing and radio ads, come under this category also.
Distributing content can seem alien, especially when you consider other places to share content that isn't your website. Trust us, it is completely normal to find it daunting, even when you can easily manage various platforms.
By consistently creating and promoting high-quality content across your website and social media platforms and through guest posting, you can build your brand, drive traffic, and generate leads and sales for your business.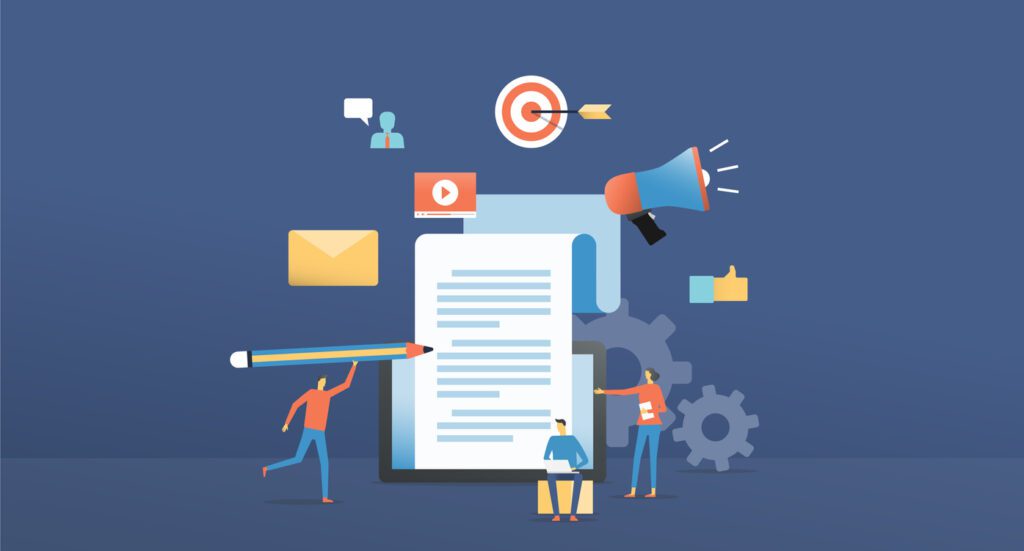 Phase 4: Engagement and Lead Nurturing
Do you engage with your audience? Do you reply to comments or reviews regularly? If not, why not? It is one of the most critical aspects of your business, and you need to focus on building relationships with your customers, followers and website audience. Allowing your customers to leave reviews and comments on your website is the best way to build a community around your brand; it also gives your clients a platform to ask questions they are looking for answers to.
When you respond to comments and reviews, personalise your responses to the specific comments or questions and use a friendly, conversational tone. This can help create a positive and welcoming environment for your customers and followers. How you respond will allow other potential customers to see how you interact when asked for further information or even respond to a complaint.
This can establish your brand as a trusted source of information in your industry and foster loyalty among your audience.
Acknowledging positive feedback is also essential. When someone leaves a positive comment or review, respond with gratitude and show your appreciation for their support. This can help build a positive brand image and encourage ongoing engagement with your audience.
Engaging with your audience through questions and responding to comments/reviews requires consistent effort and attention, but it can help you build a loyal and engaged community around your brand. You can create a positive and impactful relationship with your customers and followers by listening to your audience, providing value, and fostering conversation.
Phase 5: Analyse and Refine Strategy
Once you have all of the above in place, you must ensure that the content strategy you are following works for you, your customers and your company; you can do this by analysing and adjusting your plan. Do not simply follow a plan because you decided on it months ago. You need to keep your content marketing plan fresh and updated!
You need to identify your goals and determine whether they are relevant and achievable. Your goals may have changed, so adjusting your content marketing plan is essential.
You should also regularly revisit and re-evaluate your content; it will likely need updating and refreshing with current and up-to-date information.
Measuring the success of your content marketing efforts is essential to ensuring your strategy is working. Use analytics to track website traffic, engagement, conversions, and social media reach. This information will help you determine if your content marketing plan is achieving your goals and allow you to adjust your strategy accordingly.
Regularly reviewing and adjusting your content marketing plan ensures that your strategy remains effective and aligned with your business goals. Remember that content marketing is an ongoing process that requires continuous attention and adjustment to stay effective.
Ready To Learn More About Content Marketing? Contact Outrank Today!
The takeaway from this article is that content marketing is an essential part of modern business. By making quality content online, businesses can optimise their branding, drive customer engagement, and increase visibility in the marketplace. Are you ready to start your content marketing journey?
At Outrank, we specialise in connecting businesses with their target audiences through innovative and tailored strategies they need to succeed in today's competitive marketplaces.
Our professionals handle everything from creating functional or exciting content pieces to optimising social media platforms for enhanced performance. We're here to help you build your brand and amplify your reach from your target audience.
Contact us today and unleash the power of content marketing for your business! Our team at Outrank strongly believes that content is king. Be sure to get in touch to find out how we can apply this theory to your website and content marketing strategy!