Here we take a look at guest posting, how it can help you, how link building will benefit your site and why you should include guest posting in your SEO strategy.
Maybe you're a blogger, and you think that the amount of traffic being driven to your site could be improved, so maybe it's time to invest in guest posting. While there has been much speculation around this including the lasting ability of results, guest posting is considered to be one of the best ways to increase your audience and drive more traffic to your website.
The basics
Guest blogging is fairly straightforward, and this also includes posting on other people's blogs as guests. You will provide content to someone's blog and in return they will provide you with a backlink to your own blog or website. It sounds very simple, but it can be very effective, so it's important to consider guest posting when it comes to your SEO strategies and campaigns.
How does it help?
Guest posting is all about building relationships, if you're networking with other bloggers and sites, you can make new connections that may provide useful later on down the line. Bloggers are influential, and their content makes up for a large proportion of conversions on the internet. Through guest posting and getting to know new people, you may happen to increase your influence in the social media community and online world.
Guest posting will also introduce you to a newer audience, essentially, they will tap into the host's blog audience, and you are pitching to them, an already established blog community who are waiting to see what you have to share.
Should you add value to their reading experience, they're likely to click onto your blog or site and see what other content you have shared. One of the main focuses of guest blogging is the effect of the actual click-throughs to your blog and that it's not neglected.
Guest posting is massive when it comes to SEO – search engine optimisation, where it is most discussed, guest blogging is one of the most important ways to drive traffic to your blog or site. When you post on another blog or site, you need to make sure that they include a link back to your post. This could be embedded in the text or can be included in the author section, however its included, generating these links is essential and the main goal of guest posting.
Being seen on reputable, quality sites is a big part of how big search engines will decide to rank your blog or site. Over time these links will help to boost your site up in the SERPs, this is why people refer to guest blogging as being great for SEO.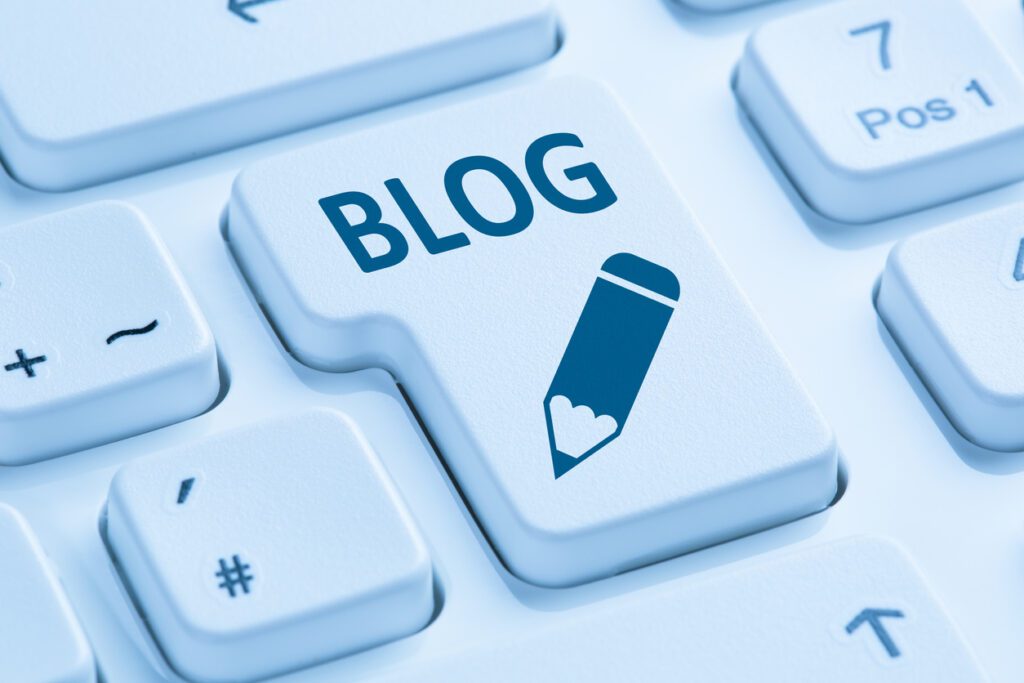 How to start guest posting
First, we advise that you find a blog that you can submit guest posts to. There are many sites out there that list blogs which are always looking for guest posts; the links can be unreliable, though, so it's important to do your research as you may not get the quality that you're looking for.
You could try an advanced search and consider phrases like 'write for us' and 'blogging', this will help you to easily find blogs that are looking for guest posters. If you're using Google, just type in a question and search through the results, seeing what blogs you find. When it comes to guest posting, it's all about balancing the need for quality along with the likelihood of the blog accepting your post. You can send off a number of emails, it's a bit like an application process, we advise that the more you send out, the more acceptances you are likely to get.
You may also find guest blogging sites by looking for people who are guest posting on sites themselves, simply check out the author and see who else they are writing for. Once you have found a good site, check the thread and follow where it leads, you will be benefiting from the other guest blogger's work.
What else to consider
One of the most important things to remember is that when it comes to guest blogging, it involves the nature of the links that you include in your text. When you cover links in your content, the words will be hyperlinked, this is called anchor text. When you link a URL you should ensure that this anchor text includes useful words. You can use keywords but make sure that you don't go overboard, as Google penalises spammy links, as with a lot of SEO strategies, the most important thing to remember is that you need to make sure it's organic.