Search engine optimisation (SEO) is crucial for small businesses seeking to establish a strong online presence and drive organic website traffic. A tailored SEO strategy improves search engine rankings and enhances brand credibility and user experience, giving small businesses a competitive edge in the digital landscape.
Understanding the Different Aspects of a Tailored SEO Strategy
A tailored SEO strategy for small businesses typically involves four key aspects: local SEO, link building, content writing, and technical SEO. Each of these elements plays a crucial role in ensuring your business's online growth and success.
Local SEO
Local SEO is essential for small businesses to improve their visibility in specific geographic areas. By implementing local SEO strategies, companies can dominate the top search results when potential customers search for services or products in their area. Techniques for effective local SEO include optimising the website using tailored on-page techniques, incorporating local keywords, and utilising local directories, citations, and Google My Business (GMB) profiles to amplify the business's local search visibility.
Link Building
Link building is a significant aspect of SEO, as it helps drive organic traffic to a small business website and increase its visibility in search engine results. High-quality backlinks from authoritative websites are more important than quantity, as they serve as powerful endorsements, signalling a website's value and credibility to search engines. Strategies for acquiring high-quality backlinks include:
Identifying high-authority websites
Creating valuable and shareable content
Building relationships with industry influencers
Content Writing
Content writing and SEO strategies go hand in hand, as they both contribute to a successful digital marketing campaign. Tailored content ensures that a small business's message is effectively conveyed to its target audience, building meaningful connections and increasing engagement. Content writing success can be measured through website traffic, time spent on pages, conversion rates, and search engine rankings.
Technical SEO
Technical SEO involves optimising the technical aspects of a website to improve its search engine visibility and user experience. Key technical SEO optimisations include:
Fine-tuning website architecture
URL structures
Page loading speed
Structured data
Fixing broken links
Creating XML sitemaps
These optimisations enhance the website's performance and contribute to improved search engine rankings, increased organic traffic, and a competitive edge over competitors.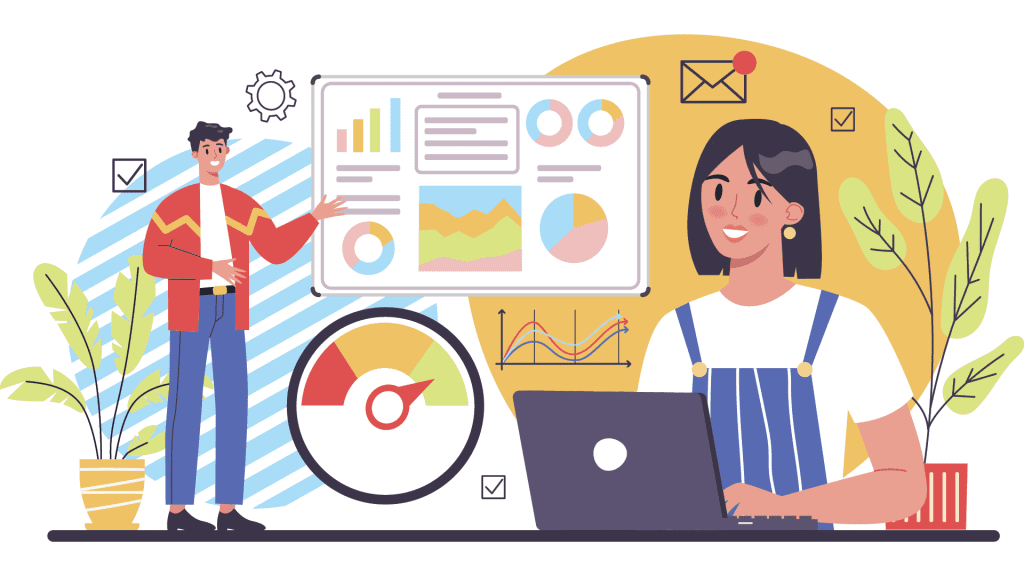 Advantages of a Tailored SEO Strategy for Small Businesses
Implementing a tailored SEO strategy can offer numerous benefits to small businesses, helping them achieve online growth and success. These advantages include:
Improved Search Engine Rankings
By optimising various aspects of your website, a tailored SEO strategy can significantly improve your search engine rankings, making it easier for potential customers to find your business online.
Increased Organic Traffic
With higher search engine rankings comes increased organic traffic to your website. This means more visitors actively looking for your products or services, resulting in a higher likelihood of converting them into customers.
Enhanced Brand Credibility
A well-executed SEO strategy can help establish your business as an authority in your industry, improving your brand's credibility and trustworthiness in the eyes of potential customers.
Competitive Edge Over Competitors
By employing a tailored SEO strategy, your business can gain a competitive advantage over other companies needing effective SEO techniques.
Better User Experience
SEO strategies often involve improving your website's user experience, such as page loading speed and mobile responsiveness. This results in a seamless visitor browsing experience, increasing user engagement and conversion rates.
Long-Term Online Success
A tailored SEO strategy lays a solid foundation for your business's online presence, setting the stage for long-term success and sustainable growth in the digital marketplace.


Your Partner for Tailored SEO Solutions
We are a leading digital marketing agency offering various services, including SEO, local SEO, link building, content writing, and technical SEO. The company's expertise in these areas ensures that your small business benefits from a tailored SEO strategy to help you achieve online growth.
With a proven track record of success in helping small businesses improve their search rankings, increase organic traffic, and enhance online visibility, We are the ideal partner for businesses looking to thrive in the digital marketplace. By collaborating closely with clients, we ensure that your unique needs and goals are met, setting the stage for long-term success and sustainable growth.
Choose us as your partner for tailored SEO solutions and elevate your small business's online presence, achieving the results you desire in today's competitive digital landscape.
Seize Your Online Potential
Implementing a tailored SEO strategy is vital for small businesses looking to maximise their online growth. By partnering with the right SEO agency, you can unlock your business's potential for increased online visibility and customer engagement. Explore our tailored SEO solutions for small businesses today and advance your online presence.